Torry Courte – 604 Records Website Version II
Torry Courte Portfolio: 604 Records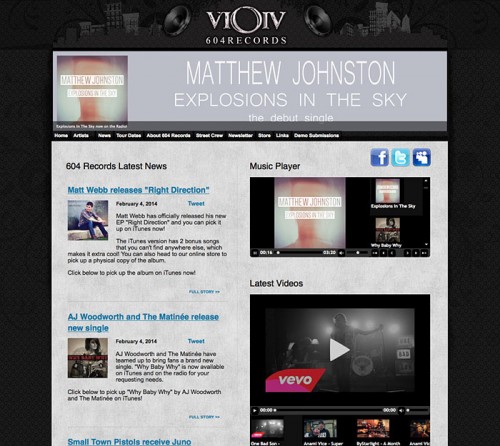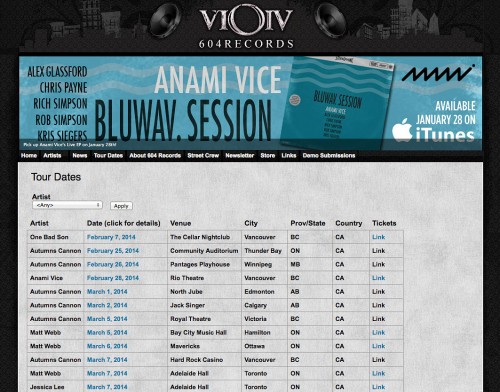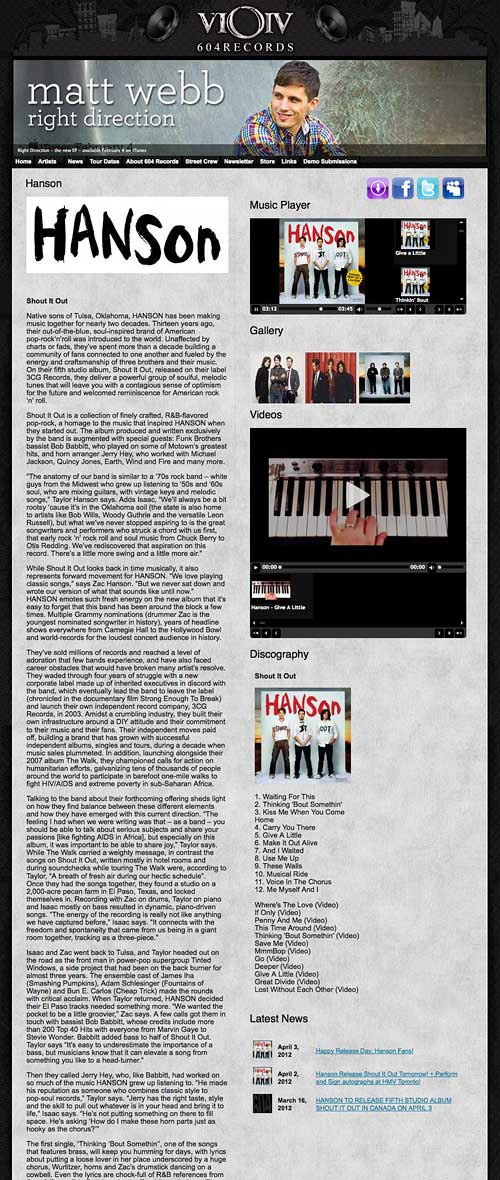 Client: 604 Records
Year: 2009 – Current
Development Time: 3 monthsWork Done: Complete project design and development, graphic design, site setup and configuration. Acted as consultant to set up dedicated server hosting, server management and configuration, backups as well as server migration.Details and Description:
This project was the updated Version II website designed and developed for the Vancouver based independent record label. The site was updated from the previous version I had developed a few years earlier. The site features artist and label news, tour dates, song players, artist videos, as well as individual artist pages with dynamic linked content, and backend ordering and filtering of content. All content is self managed in-house by staff in Vancouver and Toronto.Features:
– News section featuring label news as well as artist news. Artist news items also appear on their profile pages.
– Artist pages with biography, photo gallery, music player, video player, artist news, tour dates and website/social media links.
– Tour dates section with the ability to filter by artist.