Danielia Cotton Website Development by Torry Courte
Danielia Cotton – Torry Courte Portfolio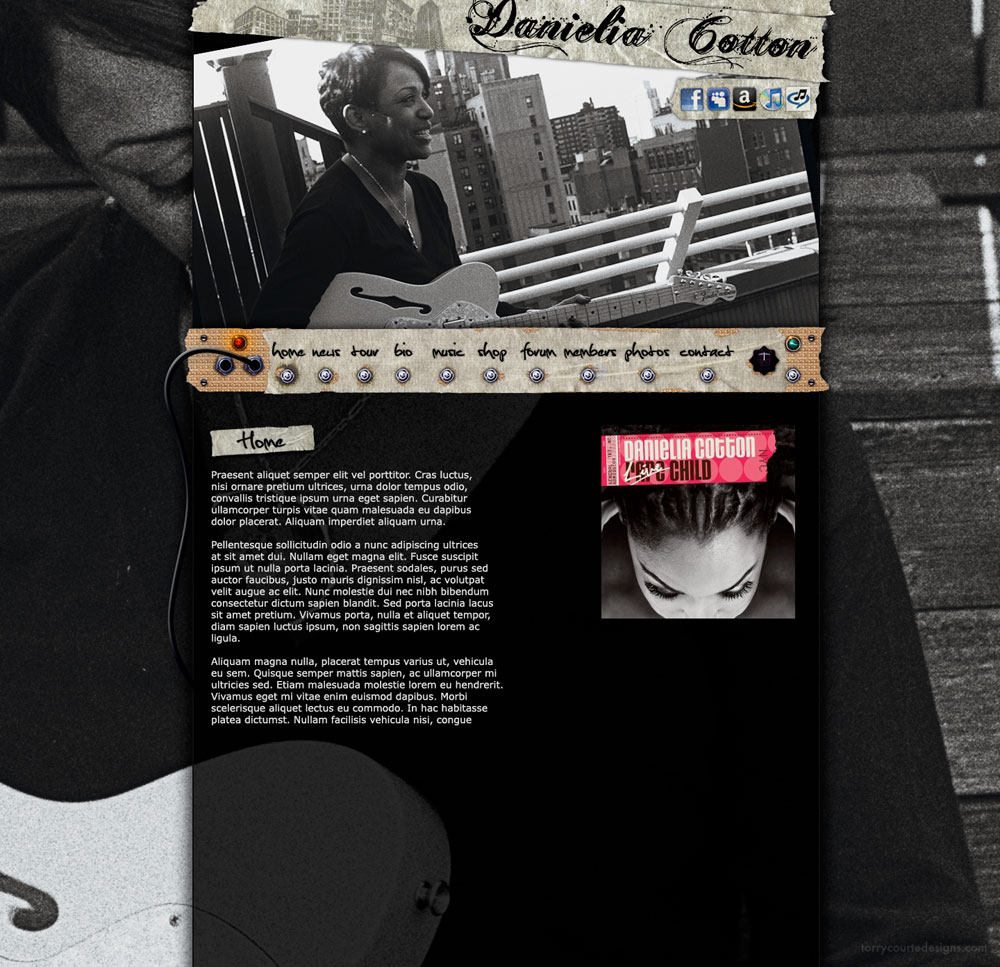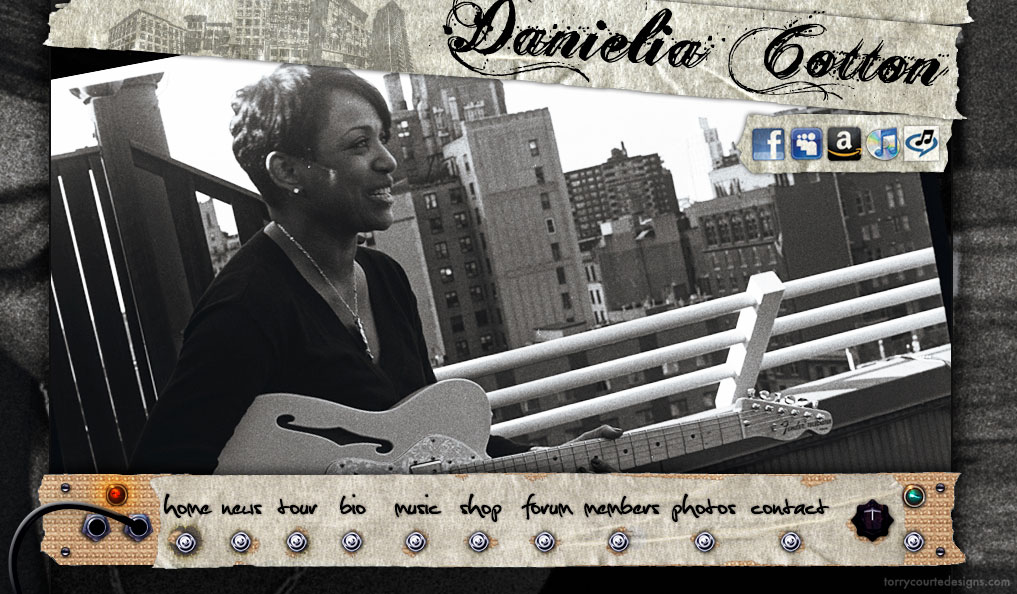 This project was a website build for Danielia Cotton, which was active from 2009 to 2012 at danielia.com. Danielia is a talented singer/songwriter based out of New York City, with a very gritty rock style, with tons of energy and emotion. The goal of the project was to provide all of the usual features including tour dates, biography, photo gallery, a store, blog, and music player. We also built a fan area where fans cound interact and ask Danielia questions.
The design of the site needed to reflect Danielia's NYC asthetic as well as her organic musicial style. The menu was designed to look like a guitar amp, complete with volume knob, dials and switches. For the site background, I utilized some of her black and white photos, along with press clippings and concert tickets. The result reflected not only the organic style of her music, but also the city which she calls home.
You can check out more info on Daniela at her current website at (archived) or read more at her wikipedia page.